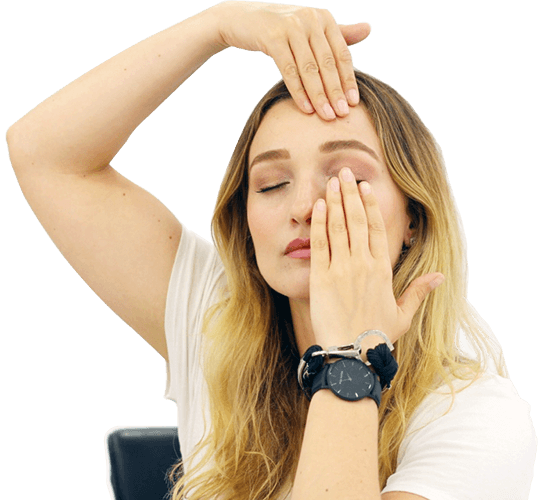 Every woman wants to look good and feels beautiful in their own skin. Also, every woman should care about how she looks in reality if she wants to accomplish a comfortable level of support, success and self-sufficiency among people. These days, women are striving to present a very professional, attractive and up-to-date image that describes their traits and also how they want the world to judge them. 
But when things come to eyebrows, this is the only expression you need to pay close attention to. Your brows are responsible for making your face look sexier, younger and way beautiful. If it isn't in shape or portrayed correctly, you may look dull or worried anyhow.
The first thing you need to do is identify your face shape because your shape of the eyebrow actually depends on the shape of your face.
Six sets of face shapes we got – round, square, oval, long, heart and diamond. 
 we want to help you reach your eyebrow style that you've ever dreamt of. 
Let's do start with:
Round:
For a round face, you need to just use your natural eyebrows as an illusion that your face is less circular because you want to make your face look longer than usual. If you need, you can opt for softly arched eyebrows that aren't too thick and too thin in reality and look gorgeous to frame the face longer. Also, make sure to avoid round eyebrow shape as much as possible because your face is naturally round and by doing so will make your look more round. Now, this impression will mostly work best for you.
Square:
Honestly, if you are grown with square-faced beauties, then we've to say it represents you and your strong jawline. To some extent, it is almost as strong as you, but you need to balance out that majestic angle. Your eyebrows provide you with a path to a showstopping act that will reveal a refined look that's hidden within. You should go for a gently rounded, curved brows with a defined arch, which can soften your face shape if you are really fascinated into doing that. Avoid having flat brows as it will stretch the face squareness.
Oval:
Well, if you got an oval face, then congratulations and do thank god. You've been blessed with the ideal face shape, and not everyone is quite lucky as you. Some people say that people born with oval-shaped faces are the most beautiful people. But let's be honest, everyone is beautiful on their own, and here we're not judging anyone. However, you can still opt for soft angles and shallow arches to amplify your beauty vibes. Remember not to do any dramatic shape as it will destroy the whole natural shape.
Long:
Having this long face sometimes the women feel, it's an awkward joke given to their beauty, and they immediately want to shut that rectangular-shaped face down. The brows which are already natural, who they are to change. But, still, you can manage to take matters into your hands and give your eyebrow a taste of strong eyebrows with horizontal lines. Giving yourself a flat eyebrow will make a long face seem shorter. Don't use arches for a rounder look as it will make that face grow and look longer to the eyes. 
Heart:
Generally, heart-shaped faces mainly depict that you may have delicate facial features, but certainly, you're not yet fragile. The Heart face shape is usually identified by the large forehead and pointed chin from the bottom. Giving a shine of high-arched eyebrows on a short face that will bring immediate attention to the length and the vibes which you need to your look. Don't unnecessarily experiment; you are your own beauty and own grace. Just smash that eyebrow game with a cunning smile.
Diamond:
Throughout the journey, whenever we faced Diamond Face shape people, they are usually pretty hot with different skin breeds. Diamond Face shape is identified by narrow jawline and narrow forehead, one of the rarest face shapes; and they may feel that they usually are just a way different from others in terms of face and personality. Having a strong and wide cheekbone is their main trait. If you want to avoid a wide look, then give yourself a softer and round dramatic arched eyebrows. 
Figuring out the best look definitely isn't easy, especially if you haven't trained enough to take that bold step in order to give that bold look. Don't mess up or otherwise, you will end up with something that will be hard to see/recover.
It's also challenging to learn every grooming technique and follow every fashion trend. If you see celebrities with perfect eyebrows that dance elegantly across their brow bones, then why can't you have that glamour?